Invite Cathy Marie to Virtually Visit Your Book Club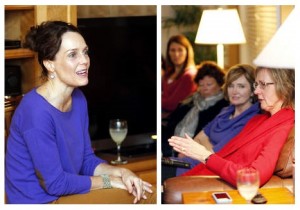 It's fun and it's free! Just ask, and Cathy Marie will video call your group using skype and join in the discussion via the computer.
Not familiar with Skype? Check out about.com's helpful How to Use Skype video. You can download Skype for free here.
For the technology shy, Cathy Marie is also available to speak with book clubs over the phone.
Just fill out the below form, and she'll do her best to schedule a visit.
Ideas for an Authorless Book Club Meeting
Listen:
Listen to NPR's Scott Simon's interview with Cathy Marie(6 minutes).
Listen to Downpour Audio Books's interview with Cathy Marie (13 minutes).
Watch:
Watch the CBC News interview Cathy Marie Buchanan about The Painted Girls (5 minutes).
Drink: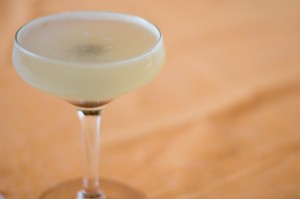 The Corpse Reviver, an absinthe cocktail
1 oz. gin
1 oz. Cointreau
1 oz. freshly squeezed lemon juice
1 dash absinthe
ice cubes
orange peel
Shake all ingredients in a shaker, strain into a stemmed glass and garnish with a thin curl of orange peel.
Plain Old Absinthe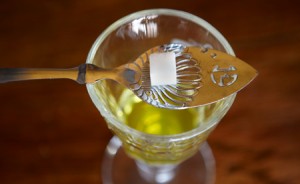 2 oz. absinthe
6 oz. chilled water
1 sugar cube
Place sugar cube on a perforated spoon resting across the top of a stemmed glass holding the absinthe. Slowly pour chilled water over the sugar cube, dissolving it. (Yes, the absinthe is meant to turn cloudy.)



Nibble:
French Cheeses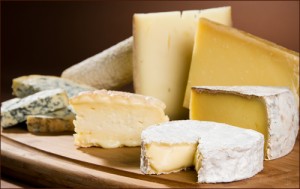 Camembert
Brie
Roquefort
Boursin
Pont l'Evèque
Chèvre
Tomme de Savoie
Comté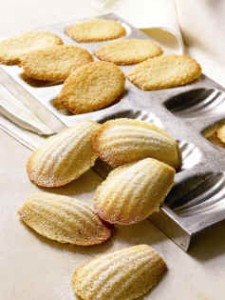 Madeleines
1/2 c butter
1 c all-purpose flour
1/2 tsp baking powder
3 eggs
2/3 c sugar
1 tsp vanilla extract
1. Melt the butter and allow it to cool
2. Whisk together flour, baking powder and salt
3. Beat the eggs, sugar and vanilla until the mixture has tripled (5 minutes)
4. Fold flour into egg mixture being sure not to overmix
5. Fold cooled melted butter into the mixture in three additions
6. Cover and refrigerate for at least 30 minutes, or for several hours
7. Preheat oven to 375 ̊ F
8. Generously butter two 12-mold madeleine pans. Lightly dust molds with flour
9. Drop a generous tablespoonful of batter into each mold, leaving the batter mounded in the center
10. Bake the Madeleines for 11 to 13 minutes, until edges are golden and the centers spring back when touched
11. Remove the pans from the oven and rap each pan sharply against a countertop to release the Madeleines.
12. Cool, smooth sides down, on a wire racks
Yield: 24 – 3" Madeleines



Reading Guides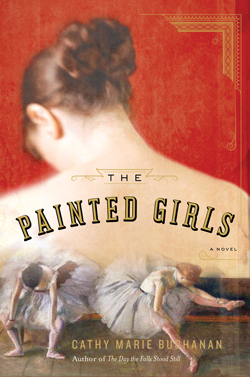 The Painted Girls
Q&A With Cathy Marie Buchanan
Questions for Discussion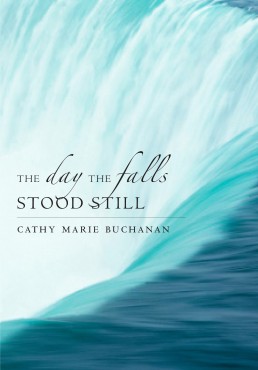 The Day the Falls Stood Still
Q&A With Cathy Marie Buchanan
Questions for Discussion