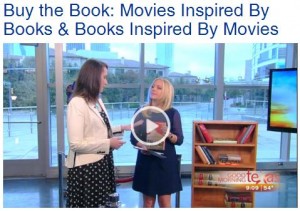 In the wake of the Oscars, Good Morning Texas pairs books with movies. If you loved Les Mis, the show advises, you must read The Painted Girls!
Other pairing include Lincoln with Mrs. Lincoln's Dressmaker, Silver Linings Playbook with The Whole Stupid Way We Are, Zero Dark Thirty with Circle of Deception, Argo with Argo, Beasts of the Southern Wild with Come Hell or High Water.
Watch Good Morning Texas's Buy the Book segment.