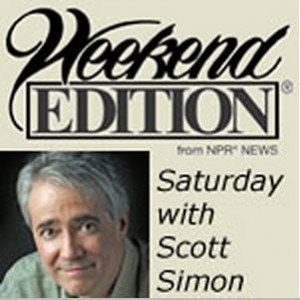 Scott Simon interviews Cathy on NPR's Weekend Edition.
There was plenty of opportunity to imagine Marie's life, Buchanan says, because the historical record is scanty. "They know that she was a poor girl, that she grew up on the lower slopes of Montmartre," she says. "They know that she was sent to the Paris Opera Ballet School at 13 years old, that she was later promoted to the corps de ballet. They also know that she was dismissed at one point for missing classes and going to class late. And then after that, she pretty much disappears from the historical record."
Have a listen to the six minute interview.