The second of five children, Cathy Marie Buchanan was born and bred in Niagara Falls, Ontario. Her father was a teacher, and her mother, a former teacher, was a homemaker.
A defining feature of her childhood was the two-month camping excursion the family made each summer in their VW camper van. By her early teens, she had seen most every province in Canada and most every state in the U.S., and had swum in the Atlantic and Pacific oceans, the Gulf of Mexico, and the Caribbean Sea. Her family made the first of these journeys―driving from Niagara Falls to the tip of Mexico and then on into Belize―in 1976, well before Mexico was set up for tourism, and with her two-year-old sister in tow. She believes that her parents' tendency to throw caution to the wind helped shape her into an adult who would one day exchange the trappings of the corporate world for the writing life.
Often asked if she grew up wanting to be a writer, she answers with a definitive no and will tell you she spent her teenage years disgracing herself in high school English, often getting upwards of 20 percent deducted for spelling mistakes on exams. When it came time to head off to university, one of the criteria she used for selecting courses was not having to write—that is, spell—a single thing. She graduated with a BSc (Honours Biochemistry) and then an MBA, both from the University of Western Ontario, and spent the bulk of her non-writing work life at IBM, at first in finance and then in technical sales.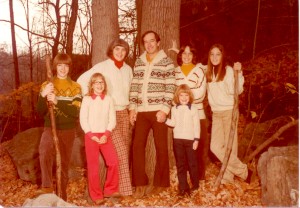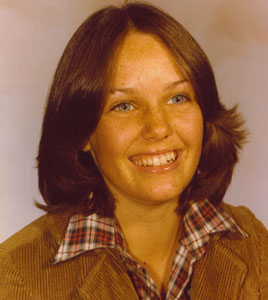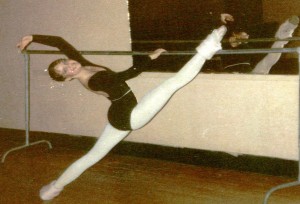 Though there is little evidence of it in her educational and early work life choices, her creative leanings were apparent throughout her teenage years, in both her burgeoning abilities as a seamstress and in her serious pursuit of classical ballet. While at IBM, she satisfied her creative side by enrolling in a string of continuing education courses, always something with an artistic bent, and eventually hit upon creative writing. She kept up the regime of full-time work by day and a writing class or bit of crammed-in scribbling in the evening for four years, all the while longing for more time to write than existed in the tiny gap between scrubbing her three young children clean and falling into bed herself. After having a handful of stories published in Canada's finest literary fiction magazines, she left her corporate position to take a serious stab at writing.
Within a week of sending out The Day the Falls Stood Stillto publishers, Buchanan received the wonderful news that HarperCollins would publish it in Canada, Hyperion in the U.S., Random House in the U.K., and Sperling & Kupfer in Italy. More good news came shortly before the book hit the shelves. The Day the Falls Stood Still would be showcased in the U.S. as a Barnes & Noble Recommends selection, a designation awarded to only four or five books each year. It debuted on The New York Times bestseller list and has been named an Indie Next pick by the American Booksellers Association, a Best Book of 2009 by Barnes & Noble, and a Canada Reads Top 40 Essential Canadian Novels of the Decade.
Her second novel, The Painted Girls, sold at auction in the US to Riverhead/Penguin and in Canada to HarperCollins.
Buchanan lives with her sons in Toronto, where she is at work on a third novel.