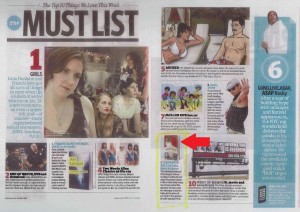 Entertainment Weekly includes The Painted Girls in its Must List: The Top 10 Things We Love This Week.
"The ethereal ballerina from Degas's famed sculpture Little Dancer Aged Fourteen comes to life in this richly imagined novel. Amid the glamour of tutus and art emerges a surprisingly gritty story of survival in the gutters of belle époque Paris."
Loving the company—Woody Allen! Lena Dunham! Jackson 5!