Fates and Furies

Lauren Groff is the whole package, one of those writers who writes gorgeously line by line, who is bursting with insight, who spins a tale you can't put down. Midway though Fates and Furies, she switches from the husband's point of view to the wife's and turns this intimate, yet sweeping portrait of a marriage on its head. And it's crazy sexy, too. A favourite.

Astonish Me

My editor thought I'd love Astonish Me, and she was right. Maggie Shipstead pulls her readers into the demanding, complicated world of professional ballet and delivers a dazzling story on the nature of talent, artistic ambition and love that I couldn't wait to get back to each night. Another favourite.
Seating Arrangements

I loved Seating Arrangements as much as Astonish Me and am now waiting with baited breath for more from Maggie Shipstead. The Van Meters have gathered at their vacation house for a wedding. Beneath the family's polished surface, all is not well, particularly with the lusting family patriarch, Winn Van Meter. The idyllic wedding threatens to be anything but. A favourite.
Ulysses

Does Ulysses deserves its position atop so many best-books-of-all-time lists? Not sure, but certainly it's the hardest book I've ever read. I might not have made it to the end, and certainly the reading would have been less pleasurable, if I hadn't been reading it as part of a group led by James Joyce scholar Michael Groden. If you're in Toronto or New York City, and interested in reading Ulysses as part of a group, you might want to contact Michael.
The Naturalist

As grieving widow, displaced son and blossoming aide wend their way up the Amazon, the surrounding jungle works its magic and each is forever changed. Alissa York writes with such loving mastery of the natural world that The Naturalist somehow feels more experienced than read. Pure magic.
Mrs. Dalloway

I read Virginia Woolf in my twenties and didn't quite understand the praise heaped on her work. With this latest reading, though, I get it. She writes straight from her soul. We get unadulterated sensation, fleeting beauty, passing imaginings.
To the Lighthouse

The middle section of To the Lighthouse is called Time Passes. In twenty pages, Woolf sweeps through ten years. Wind blows, poppies seed themselves, a family ages, three of its members die, nature ravages a summerhouse. It's some of the most (perhaps, even, the most) brilliant writing I've ever read.
Sweet Tooth

Set during the cold war, the MI5 intelligence agency aims to manipulate the cultural conversation by advancing writers whose politics align with the government's. (Interestingly, this was the case with Orson Wells and 1984!) Serena finds herself falling in love with the talented but little known writer she is recruited to clandestinely abet. As always, reading Ian McEwan is a deep pleasure.
All My Puny Sorrows

It might sound too bleak—a novel where one sister asks the other to help her die. And yes, it's heartbreaking, but as few can muster, Miriam Toews, with trademark wit and colossal heart, pens a tale brimming with hope and love. A favourtie.
Best Canadian Poetry 2015/2016

I hadn't read much poetry beyond Mother Goose and Dennis Lee, until I participated in an introductory series led by Molly Peacock. Both these collections are jammed with gems, including my favourite, That Great Burgundy-Upholstered Beacon of Dependability
Nora Webster

Recently widowed Nora Webster struggles with how to go on without her husband. Colm Tóibin, in signature style, deftly creates a world on the page as rich in detail as our own.
Arcadia

In Arcadia we follow Bit Stone, as he experiences all the woe and splendor of a not-so-utopian 1970s commune. Stunning prose, deep insight and a plot that kept me pondering the story those interludes when I had to tear myself away. Another favourite.
Maidenhead

I've heard Tamara Faith Berger's Maidenhead touted as smut for the literate woman. A thoughtful meditation on power and desire. And it's hot, too.
The Disappeared

Anne sets out for Cambodia intent on finding her lover, Serey, who left Montreal ten years earlier in search of the family he had not heard from since Pol Pot's massacres. An achingly gorgeous story that had me laughing, cringing, sighing, holding my breath, weeping–well, inconsolably bawling in truth. I've travelled around Cambodia and was swept right back to the misery and glory of the country. A favourite.
The Summer Guest

Blindness stirs intelligent, reflective Zinaida Mikhailovna to begin the journal intimately chronicling her friendship with Anton Chekhov, a fellow doctor and writer of burgeoning fame. Beautifully crafted and richly evocative, The Summer Guest offers sharp insight into the humour and humanity of the literary legend, and vivid transport to the verdant countryside of 1880s Eastern Ukraine. Through friendship and the transformative power of art, even as health fails, Zinaida remains heartbreakingly yet joyously committed to life.
Miss Emily

Beautifully written and utterly compelling, this vivid portrait of Emily Dickinson examines her humanity, complexity and profound relationship with words. Told in her own eloquent voice and that of her trusted maid, Miss Emily deftly braids together the stories two intriguing women in this highly accomplished novel. A favourite.
Effigy

Inspired by the real events of the Mountain Meadows Massacre, Effigy is set on a Mormon ranch in 19th C Utah. Masterfully told from the points of view of the wives (yes, wives!) of a polygamous house breeder, this fascinating tale haunted me in just the way I love. A favourite.
The Stranger

One of my favourite things about reading is the chance to discuss a book with one of my boys. Jack, a philosophy major, recommended Albert Camus's The Stranger. What a pleasure—chatting with him (mostly, listening to him, in truth) about absurdism and existentialism.
My Brilliant Friend

Elena Ferrante's Neapolitan Novels have taken the world by storm and in the New York Times Book Review she is called "one of the great novelists of our time." I was entertained, interested in Elena and Lila, and their vividly drawn friendship and neighbourhood, but I don't quite get the extent of the hoopla. Perhaps my expectations were too high.
The Gathering

The nine surviving members of the Hegarty clan gather in Dublin for the wake of their drowned brother. Anne Enright's deftly mines the traditional Irish fare of family dysfunction in this unflinching look at grief.
Above All Things

In Above All Things, Tanis Rideout masterfully blends fact with fiction to tell the story of George Mallory's epic final attempt to climb Mount Everest and also that of his wife's forbearance as she waits at home in England for news of him. A favourite.
Life After Life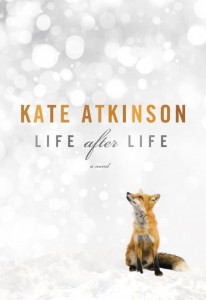 A highly original, brilliant, gorgeously written book with a few clever bombshells dropped toward the end. A favourite of 2013.
The Goldfinch

Like the rest of the world I fell madly in love with Donna Tart's The Goldfinch and developed a big crush on bad boy Boris. Loved it.
Beautiful Ruins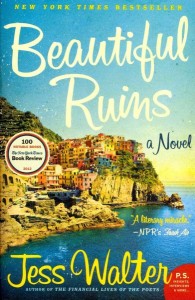 A poignant, hilarious almost-love story that transports readers from coastal Italy to Hollywood. Another favourite of 2013.
Dear Life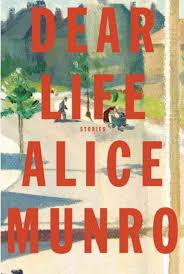 With the mastery we've come to expect from Alice Munro, Dear Life reminds of what it is to be human. A favourite of 2013.
The Visionists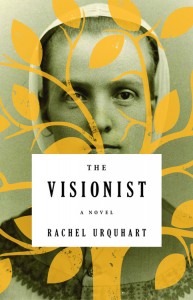 The Visionist is both a haunting, beautifully imagined tale of lives devastated by cruelty and transformed by love, and a gorgeously evocative portrait of an 1840s Shaker settlement that is as startling as it is convincing.
The Flamethrowers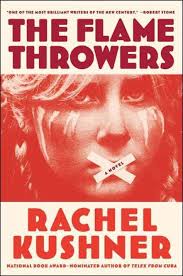 Rachel Kushner captures the 70s New York art scene and Italian Red Brigade in blazing prose. A stunner of a novel that will make you laugh and weep.
Naked Imperfection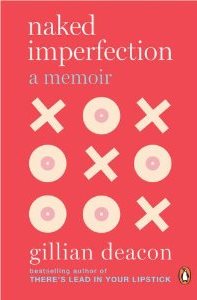 Beautifully written and poignantly told, Naked Imperfection is a memoir packed with insight, humour and wisdom.
The Wednesday Daughters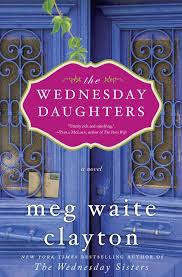 Captivating, wise and exquisitely crafted, The Wednesday Daughters is part mystery, part love story, and part tribute to the works of Beatrix Potter and the lore of England's Lake District.
Orphan Train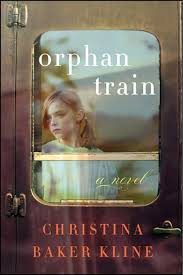 Christina Baker Kline writes exquisitely about two unlikely friends—one, a 91-year-old survivor of the grinding poverty of rural Ireland, immigrant New York and the hardscrabble Midwest; and the other, a casualty of a string of foster homes. As each struggles to transcend a past of isolation and hardship, Orphan Train will hold you spellbound.
Z: A Novel of Zelda Fitzgerald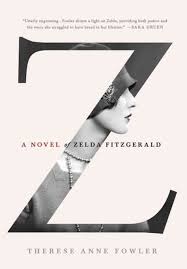 Therese Fowler gives voice to wild, charming, vulnerable Zelda Fitzgerald in this engrossing novel.
Blood and Beauty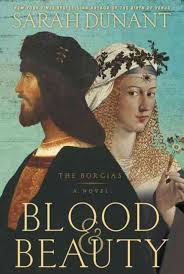 An evocative, clear eyed look at the ambition and loyalty of the legendary Borgia family. A masterwork that has rightly been compared to Wolf Hall.
Caleb's Crossing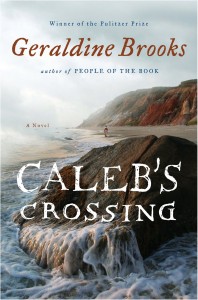 Geraldine Brooks is one of my all time favourite authors, and with Caleb's Crossing she lived up to my high expectations. The voice in this heartbreaking story of the first Native American to attend Harvard back in the 1600s is utterly brilliant. Don't miss it.
Life Among Giants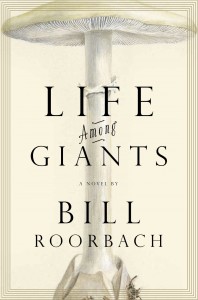 I loved Life Among Giants completely. I developed an inappropriate crush on teenage David that stayed with me until he was a man, and then it was full blown love. There is so much to admire here—the oh-so-original characters (ethereal Sylphide, crazy Kate, steady Jack, sexy RuAngela…), the intricate plot, magical High Side, the divine food, the whole shebang. Juries, take note.
Sleeping Funny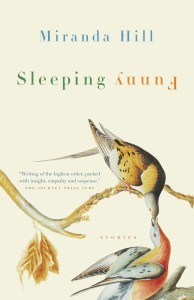 Miranda Hill's astonishing range is one of the highlights of this debut collection of short fiction. She fully inhabits the minds of a middle-aged minister and well-heeled professional women juggling jobs and family, and beautifully evokes rural 19th century and urban modern day, and masterfully delivers fantastical stories right alongside those grounded in reality.
Far to Go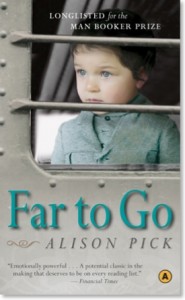 I loved this story of the Czechoslovakian holocaust to the very last page. The narrator framework Pick uses is brilliant and the ending, too. The narrator, Marta, is so convincing, so easy to forgive with her overarching desire to belong. A favourite.
The Headmaster's Wager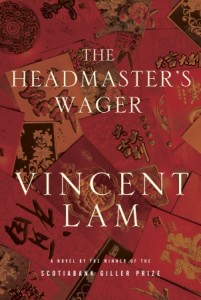 The Headmaster's Wager, from Giller-Prize-winning Vincent Lam, is a novel of the Chinese in Vietnam at the time of the Vietnam war. The story is vivid and poignant and rich in detail, so masterfully told. Percival, the imperfect headmaster prone to misunderstandings, is ultimately called upon to act with great courage. He will stay with me for a long time. And now for the kicker, my husband could not put it down for two days, until he'd finished the last page. Rarely happens. Another favourite.
Cloud Atlas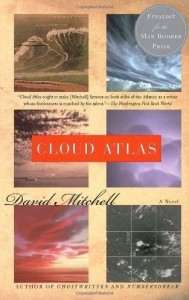 David Mitchell displays astonishing range as he gives us six intertwined stories—two historical, two present day, two futuristic—each written in a mind-bendingly distinct voice.
Girl With a Pearl Earring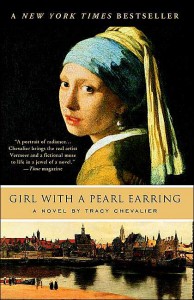 I read Girl With a Pearl Earring ten years ago and then read it again once my second novel, which is in part narrated by the model for Edgar Degas's sculpture "Little Dancer Aged 14," was out in the wide world seeking a publisher. I feel in love with Girl With a Pearl Earring all over again. Bravo, Tracy Chevalier!
Late Nights on Air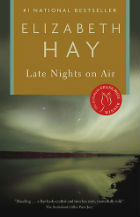 In Giller Prize-winning Late Nights on Air, one of my favourite writers, Elizabeth Hay, stunningly captures the Canadian North and Yellowknife in 1975, and the cast of extraordinary characters collected there.
Sacred Hearts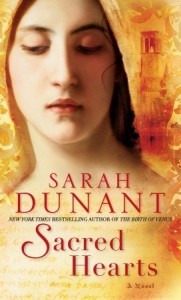 Sacred Hearts is Sarah Dunant's gorgeous evocation of the cloistered life in 16th century ltaly. I was fascinated by the material—the dowries and daily routine, the penances and politics, the ecstasies and remedies—Dunant all so vividly brings to life.
Mudbound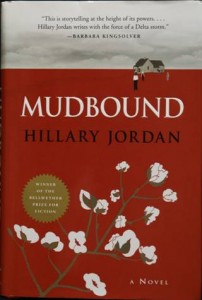 In Mudbound, the winner of Barbara Kingsolver's Bellwether Prize, Jordan deftly pulls her readers into the Mississippi Delta of the 1940s—the racial tensions and social mores—and beautifully captures the brutality, vulnerability and strength of her characters. The story closes with the perfect dose of hopefulness and was a tremendous pleasure to read.
State of Wonder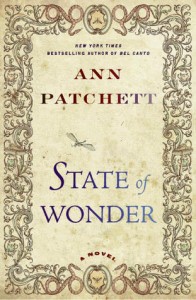 In Anne Patchett's latest, Dr. Marina Singh travels to the Amazon jungle in search of a missing colleague and to get some answers from the mysterious Dr. Swenson about the pharmaceutical research she is conducting on behalf of Dr. Singh's employer. In what turns out to be an engaging cautionary tale, Patchett creates a primitive civilization and setting that is entirely believable.
Up and Down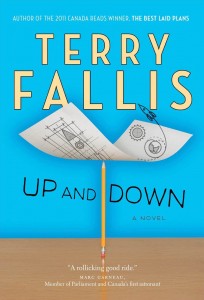 I was deeply honoured to be asked to provide a blurb for Terry Fallis's Up and Down. Here it is: In Landon Percival, Terry Fallis brings to vivid life an unexpected hero—tough yet endearing, brave yet vulnerable. As told by the adorably self-deprecating David Stewart, Landon's highly entertaining story of NASA intrigue and public relations high jinks reminds us of what it means to be Canadian.
Lacuna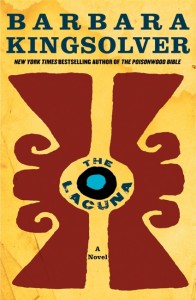 This masterful piece of historical fiction is set in the Mexico City of Diego Rivera and Frieda Kahlo and WWII America. I had the deep pleasure of reading it while staying in very Mexican villa in Puerto Escondido. Such a treat.
Let the Great World Spin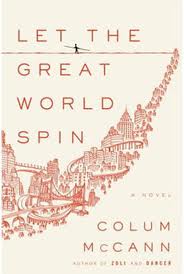 In what has been called "one of the greatest ever novels about New York," McCann, with humour and tenderness, weaves together the lives of a dozen ordinary New Yorkers. I loved it.
The Reinvention of Love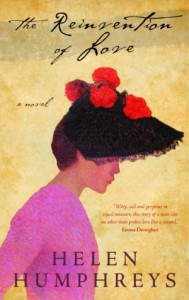 A huge fan of Helen Humphreys, I could not wait to dive into The Reinvention of Love, her telling of the great love affair between poet and critic Charles Sainte-Beuve and Adele, the wife of the famed egotist Victor Hugo. Poetic, witty and illuminating, The Reinvention of Love is not to be missed.
The Four Ms. Bradwells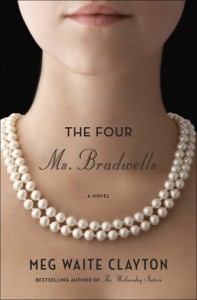 When four best friend from law school reunite to celebrate the appointment of one of their own to the Supreme Court, a long hidden secret with the power to change their lives surfaces. The Four Mr. Bradwells is a gorgeous, smart book about women's friendships and women's shifting roles.
The Ten Year Nap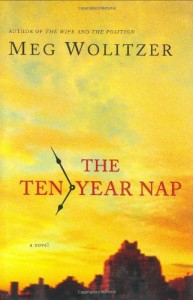 Meg Wolitzer nails women, at least the ones I know—myself, my girlfriends and acquaintances—in all our woe and splendor. The Ten Year Nap takes a provocative look at four New York friends. Each has spent the decade largely defined by her roles as wife and mother, but change is in the air. A favourite.
The Girl Who Fell From the Sky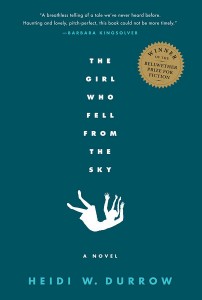 This Bellwether-Prize-winning debut novel tells the story of Rachel, the daughter of a Danish mother and a black G.I. who becomes the sole survivor of a family tragedy. Rachel is a wonderful creation—vivid, complex, flawed yet to so easy to love. Her voice is pitch perfect, and there is great energy to the writing. The race identity aspect of the story is rich, fascinating and intelligent. Plus, it's an utterly gripping tale.
The Winter Palace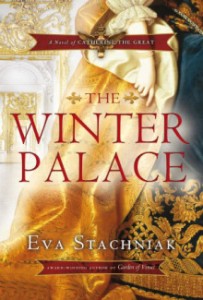 I adored The Winter Palace, a gripping and richly described tale of Catherine the Great's rise to power. The story unfolds through the ever-watchful eyes of a servant girl Varvara. Stachniak could not have made a wiser choice of narrator for the story.
Bloodroot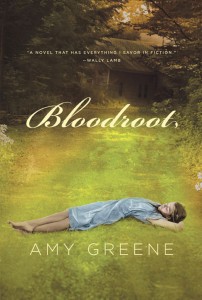 This wonderful multigenerational saga is a dark and riveting story of magic, madness and loss. Greene does a beautiful job evoking the voices of her Tennessee characters and with juxtaposing brutality with the often serene setting. Greene is a Tennessee native, and I could feel the mountain love on every page. As a gal who is still awestruck by the Niagara river and falls I grew up with, I could very much relate.
A Visit From the Goon Squad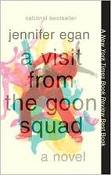 In this darkly funny Pulitzer Prize winner, we hear from a cast of zany characters, everything from an aging puck rocker turned record executive to a dessert-dwelling artist. Egan intertwines their stories, delivering an entirely satisfying ending. My favourite part: An 85-page powerpoint presentation that will make you weep.
Natural Order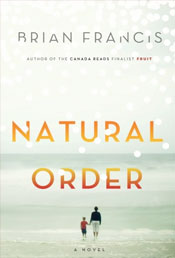 The latest from the author of Fruit, a Canada Reads finalist, Natural Order takes a look at the smothering, often misguided love of a small town mother raising her gay son. With humour and poignancy, Brian Francis perfectly captures the voice of Joyce Sparks. I think I learned a thing or two about parenting teenagers reading this book.
Wolf Hall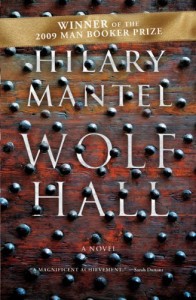 I bow down to Hilary Mantel for what she has accomplished with Booker-winning Wolf Hall. The writing is pitch perfect, and the scope of the novel in terms of both breadth and depth is remarkable. Be prepared to think very hard. I was constantly googling characters and referring back to the cast of characters and family trees the preface the book.
By Nightfall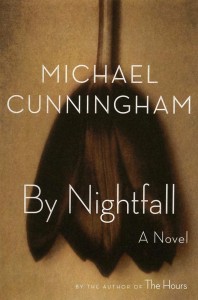 Michael Cunningham, who won the Pulitzer for The Hours, is one of my favourite writers. I was not disappointed by his latest. Peter Harris, an art dealer in his mid-forties, struggles when his wife's much younger, look-alike brother comes to stay with them in New York. A favourite book for me this year.
February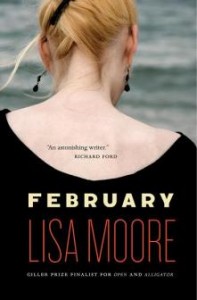 February is the story of Helen O'Mara, who is left behind when her husband is one of the 84 men killed when the oil rig Ocean Ranger sank off the coast of Newfoundland in 1882. Another favourite of the year for me.
The Bishop's Man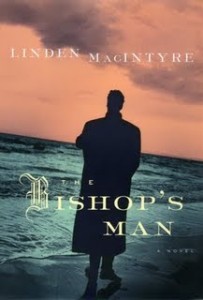 Father Duncan MacAskill is the bishop's clean-up man, the enforcer sent to tidily deal with wayward priests and avoid scandal. In his new parish, he meets a boy who might have suffered at the hands of a priest that MacAskill perhaps dealt with too expeditiously. A Giller Prize Winner, The Bishop's Man is timely and utterly convincing.
Galore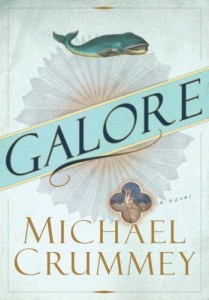 This utterly charming book is full of the magic and folklore of Newfoundland. It was a contender in Georgian Bay Reads, which made the The Day the Falls Stood Still win in the competition doubly sweet.
Room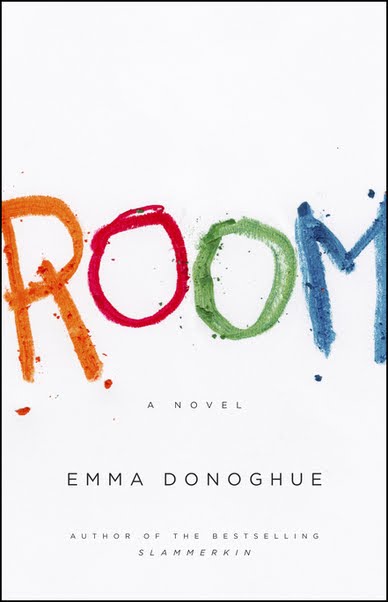 Many fear cracking the cover of a book narrated by a 5-year-old boy born and raised in captivity after his mother is kidnapped. But don't. Booker prize shortlisted Room is a stunning testament to motherhood, filled with light rather than dark.
The Cellist of Sarajevo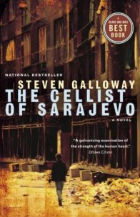 Set is Sarajevo under siege, Steven Galloway's mutli-point of view narrative is ultimately about the endurance of the human spirit. I particularly loved hearing from Arrow, a female sniper.
Slammerkin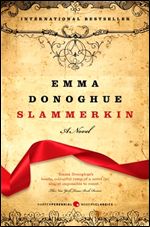 A wonderful evocation of eighteenth century London and Monmouth, Slammerkin follows vividly drawn Mary Saunders , with her insatiable yearning for finery, from humble beginnings to a life of prostitution. I loved this one.
Conceit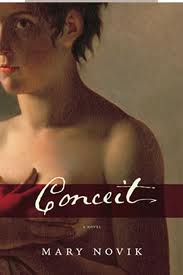 Rich in texture and detail, Conceit gives us the story of famous poet John Donne, his wife and the daughter, who seeks the passionate romance that lead to her parents' elopement. Literary historical fiction at its best.
The Golden Mean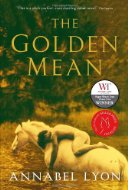 In Annabel Lyon's masterful The Golden Mean, she imagines the relationship between Aristotle and his pupil Alexander the Great and in doing so takes a look at two very different ways of existing in the world—as a man of action and as a man of ideas. Savour this prize winner.
The Truth About Delilah Blue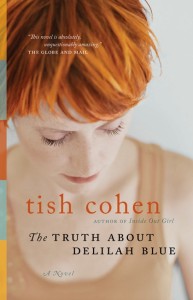 Cohen, with characteristic insight and wit, delivers a page turner where the father, mother and teenage daughter of a dysfunctional family find one another and find themselves.
The Death of Donna Whalen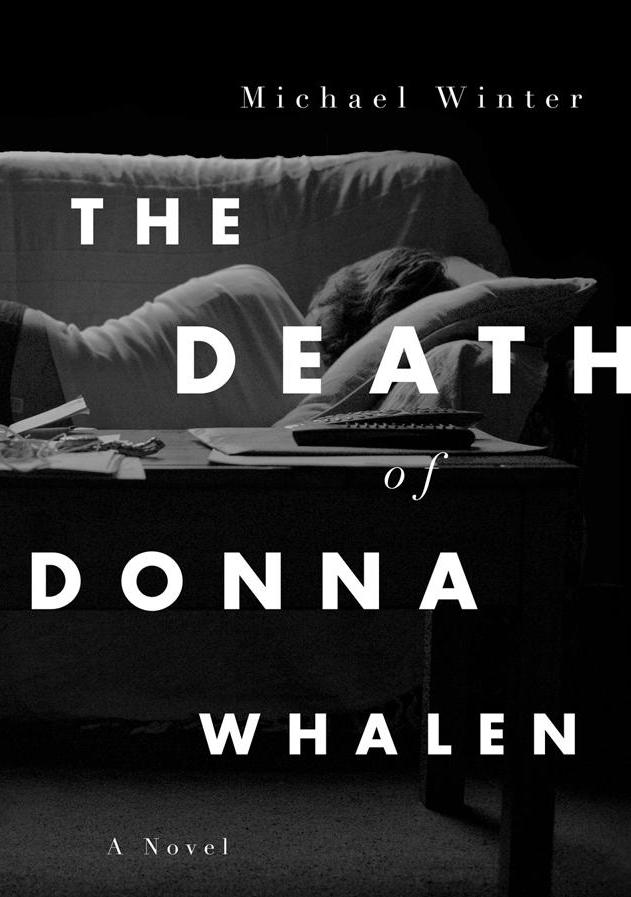 In the book's foreword Michael Winter tells us he created this highly original work by "selecting" eighty thousand words from over ten thousand pages of court transcripts documenting the brutal murder of a young woman in St. John's. The result presents an unvarnished account of a community in the wake of a murder. Given his process, I was fascinated to find a book that sounded so much like the Michael Winter I have admired over the years.
The Flying Troutmans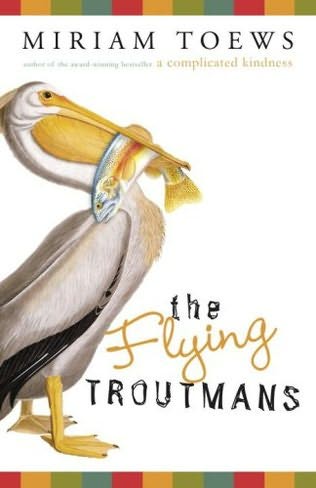 With her wacky sense of humour, Miriam Toews will have you laughing out loud while reading this darkly comic novel.
Best Laid Plans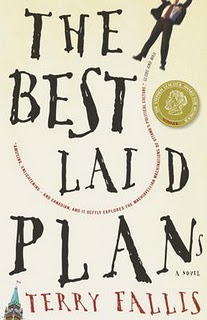 Terrys Fallis self-published this satire of Canadian politics and then went on to win the Stephen Leacock Prize for humour and Canada Reads. You'll find out why between the covers of this gem of a book.
The Bells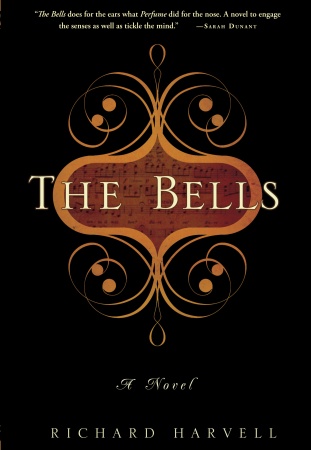 Astonishing in its originality, epic in its scope, luminous in its richness, The Bells by Richard Harvell is a novel to be savoured page by glorious page. I was lucky enough to review an advance reading copy.
The Doctor and the Diva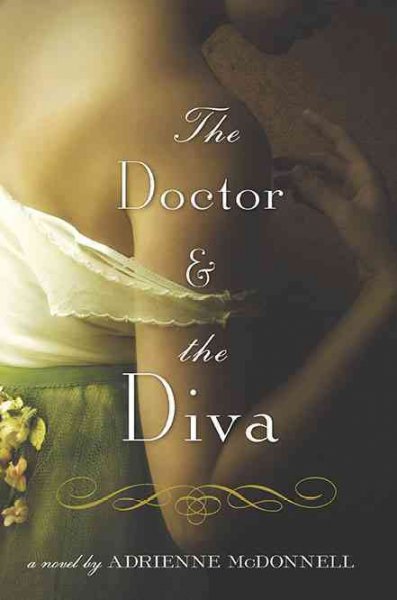 The Doctor and the Diva, based on old family letters, takes us on a fascinating journey into the hearts and minds of a woman and a man who commit the unthinkable. Brace yourself for the vortex of their deftly drawn lives. Again, I was lucky enough to review an advance reading copy.
Spin

I read a lot. Literary fiction. Historical fiction. Booker-prize-winners. Seriously hard stuff. And maybe that's a mistake, because it's been a while since I read until three in the morning, and that's exactly what happened with Spin, Catherine McKenzie's oh-so-wry debut.
Olive Kitteridge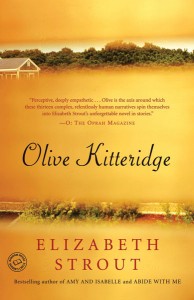 Elizabeth Strout's Pulitzer-winning Olive Kitteridge is made up of thirteen stories bound together by brusque, imperfect Olive. Be prepared to marvel, after each story, in quite the same way we do after a really fine novel. It's that good.
While I'm Falling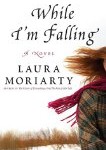 I happened to be reading Laura Moriarty's While I'm Falling when Elle came out with its September reader's picks, books that were subsequently pitted against one another in a reader vote. I was thrilled to find The Day the Falls Stood Still included in the picks, particularly considering that the other two books on the list were new novels by former Grand Prix Book-of-the-Year winners. My book came in a very close second to While I'm Falling, the very book I was savouring.
Donna Morrissey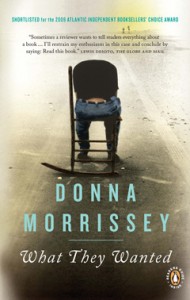 I discovered Donna Morrissey this year, first reading What They Wanted. I loved it, and I loved Sylvanus Now, too. No one does the Newfie voice like Morrissey. No one makes you feel the feral beauty of Newfoundland in quite the same way. You'll want to hop on the next plane to The Rock and spend some time with the Nows.